Mame was working on with a few things laterly and
forgot to up anything on our blog!!
Here is a few things we were working on...
Moroten Blog
She takes lovely picture and it would be wonderful to share with...
Words she use and pictures she take, just telling a wonderful
story of the event.
We presented our sweets on 20th anniversary of Urasenke Tankou kai
Melbourne! That was huge event and also great success for them and
hopefully for us.
We made something like this...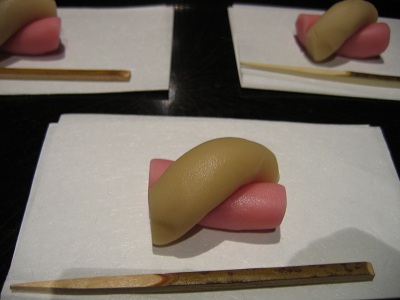 Tsunagu
(Uniting)
Not really good picture...
Here is also our sweet for this month.
Melbourne is getting warmer and exciting season is coming.
I think people are already feeling and thinking Christmas!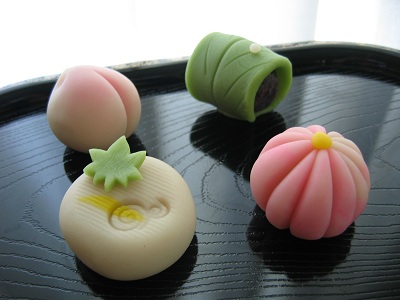 Left Bottom Shoka
(Early Summer)
,Shakuyaku
(Peony)
Momo
(Peach)
, Tsuyu Ake
(End of the rainy season)
For more info?
Contact us: mamex2@hotmail.com