Time has beed going so quickly since the start of December.
People are shopping for Christmas and lots of the end of the
year parties are on every weekend.
Mame Japanese Sweets also have little taste of Christmas
this year. Probably they are not quite suits for traditional
tea celemonies but for the parties? Yes!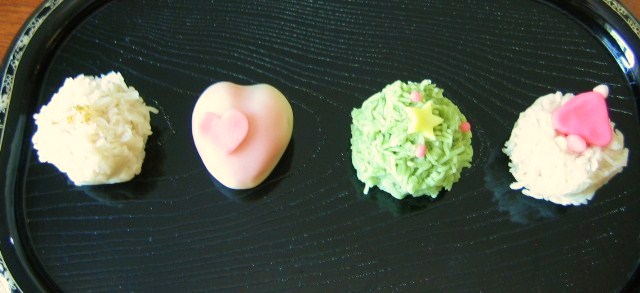 From Left: Yuki no Seiya (White Xmas) Okuri Mono (Present)
Momi no Ki (Xmas Tree) Santa san (Father Xmas)
Santa san is not coming for me any more but this santa san is
for everyone.
Litte more close up...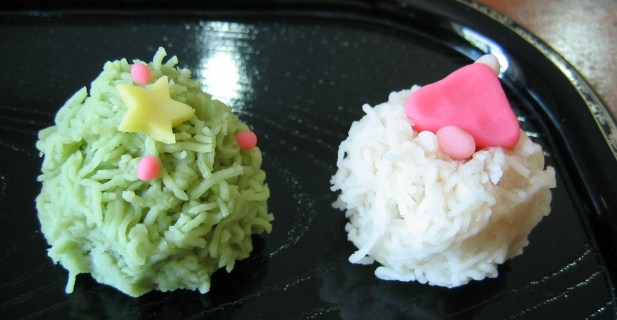 Enjoy the Summer holiday and wish you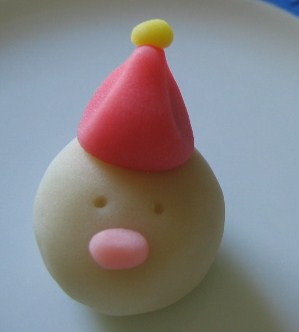 Happy & Merry
Christmas and
New year!
From
Mame JP Sweets
For more info
Please contact us on: mamex2@hotmail.com