Many people enjoyed the Melbourne cup weekend and
it has been wonderful spring weather for the spring
carnival in Victoria state.
Between the BBQ, drinking and parties, people still like to
have a little quiet moment of tea time.
A friend of me came to have a little chat at my home and
we had a small tea time with our sweets.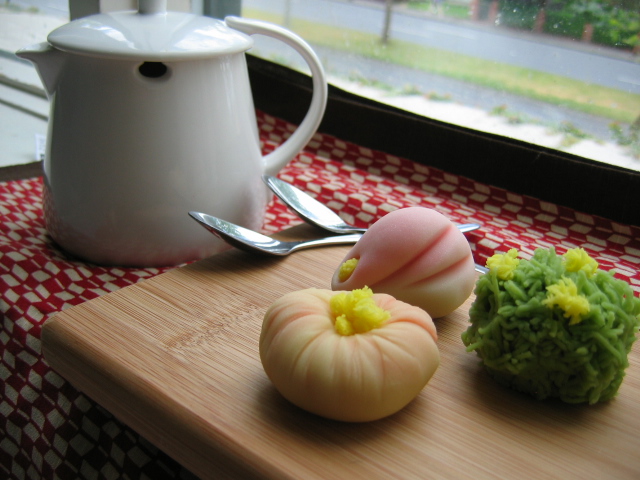 My Froshiki (a wrapping cloth) became a table centre and
little chopping boad became a bomboo plate.
Nothing was specail but it was very special moment when you
have something sweets, ordinary tea and a good friends to
chat with.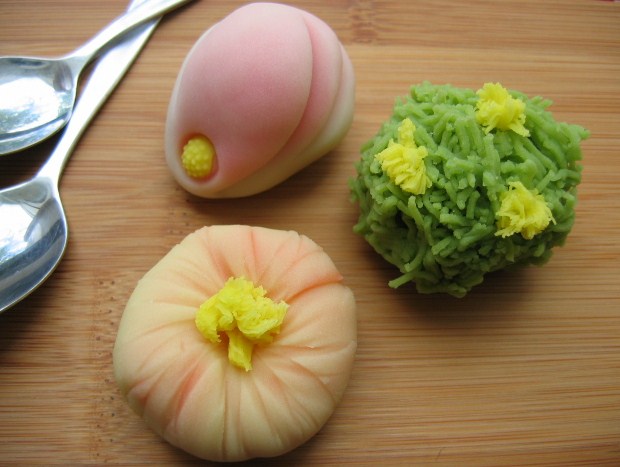 From Left Bara En (Rose Garden) Haru no Wasure Mono
(Spring drop) Tanpopo no Oka (Dendelion Hill)
for more information?
Contact us: mamex2@hotmail.com